#saveorangutan project
i designed this tee shirt for charity projects ,
half of price will be placed for saving orang utan from those sick people
who only thinking about their profit only .
i collaboration with my friend, a copy-writer in dentsu advertising .
to create the design , the concept is simple ,
"if orang utan can speak , can have any political rights , they will fight for their rights . but they can't"
so here is the tee shirt :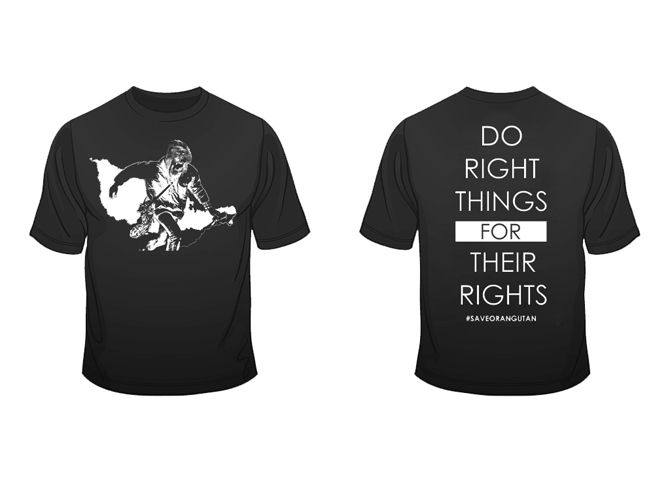 but the real one is printed in red tees :)